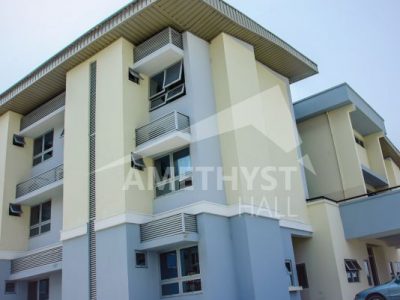 Amethyst Hall was awarded the best University Hostel in Nigeria in the year 2018. Amethyst Hall has 134 unique Bedspaces and 24hrs premium services. A...
Continue Reading
Take a tour around Amethyst Hall, see facility at its best, we have comfort awaits you. .
Cras justo odio, dapibus ac facilisis in, egestas eget quam. Cum sociis natoque penatibus et magnis dis parturient montes, nascetur ridiculus mus. Nulla vitae elit...
Continue Reading
Always do your best. What you plant now, you will harvest later.